Netflix's recent documentary, The Social Dilemma, has tapped into the minds of many of us lately, for exposing the psychological tricks used by big tech companies that keep us hooked to our screens. 
Yet while the conversation has been reignited, the dilemmas presented by social media and the proliferation of the smartphone are not new. 
In 2014, one of our client photographers, Eric Pickersgill sought to capture this changing reality in a viral photo series that he called Removed.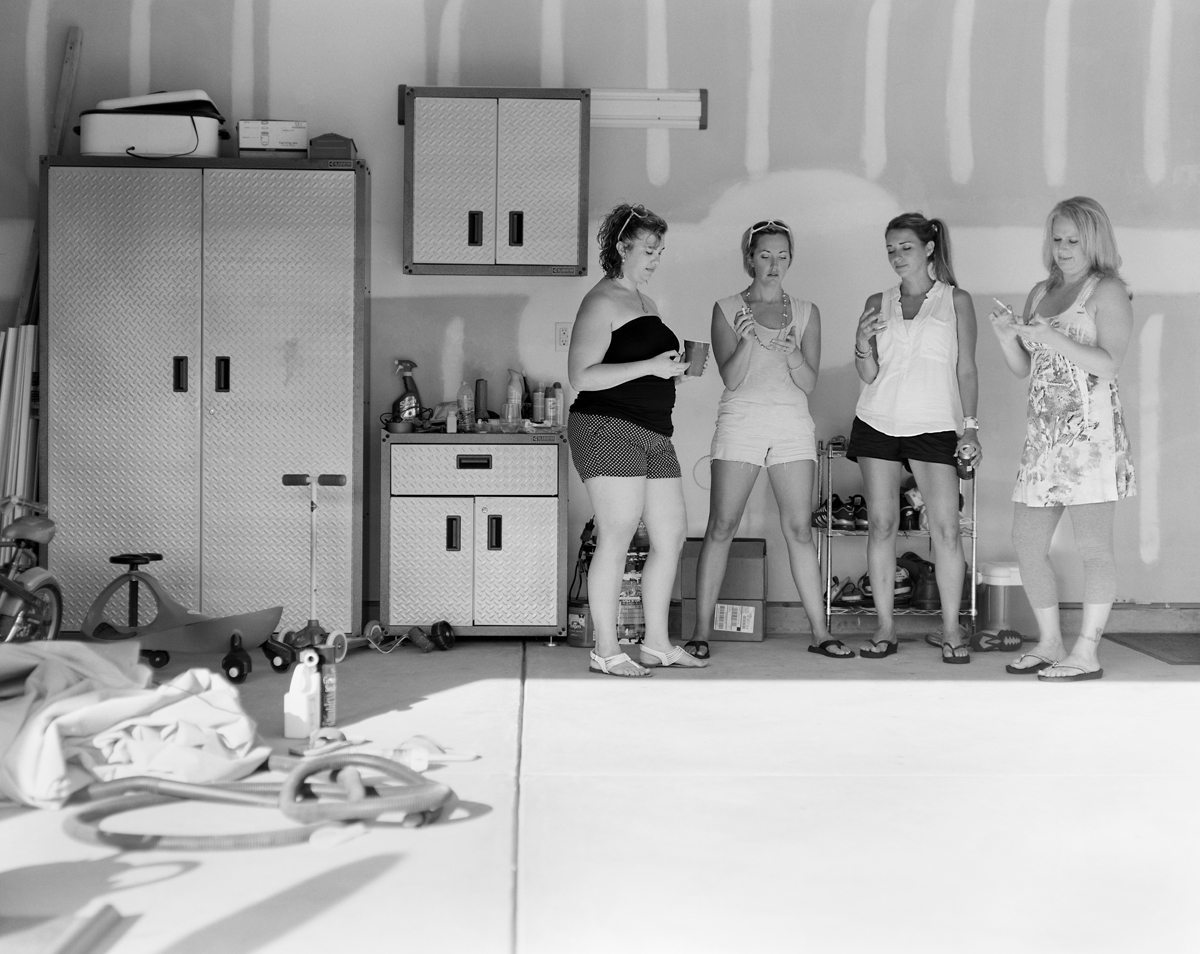 The project captures ordinary people going about their lives, with one exception— all devices are erased. Through the removal of this seemingly small object, Pickersgill reveals a gaping void in human connection, showing subjects consumed by their technology, and in turn removed from each other.
Pickersgill was inspired to create the series after witnessing a scene at a café in Troy, NY. A couple and their daughters sat at a table and each pulled out their screens, except for the mother who was staring out the window "sad and alone in the company of her closest family". He recounts it as a moment "so amazingly common that it startles you into the consciousness of what's actually happening", and is a picture that he states was "impossible to forget".
As Pickersgill explains in his statement about Removed, "despite the obvious benefits that these advances in technology have contributed to society, the social and physical implications are slowly revealing themselves." He expands on this, saying just as human behavior adapted around the widespread use of photography, our devices have shifted our behaviors and become a "phantom limb" promoting "the splitting of attention between those who are physically with you and those who are not."
In 2015 Removed made headlines, and has since been exhibited internationally and featured in countless publications. Following the original series, Pickersgill extended his work to feature subjects outside of America, with a series set in Southeast Asia and a soon-to-be-released project set in India to showcase the issue on a broader scale. 
Silent and absent of words, Removed demonstrates the enduring communicative power of the still image; drawing full attention to empty expressions, and a world in which connection in real-time can become hijacked by our devices. The series highlights the vital role that photographers and artists continue to play —  by distilling society's complex issues and sparking conversations through their craft.
Pickersgill says that it was only after he and his wife saw themselves on film, absorbed by their phones, their backs turned in bed, that their behavior started to change. 
Perhaps only by seeing ourselves on film — through photography projects like Removed — will our behavior start to change as well. 
Learn more by visiting: https://www.removed.social/
All images sourced from https://www.removed.social/united-states and https://www.removed.social/asean-portfolio